DOMINIC M Congratulate
Article posted on 30/04/2020.
DOMINIC M Congratulate ... DJAMAAL, DINA, AALYA DU SIARD, born in spring 2020...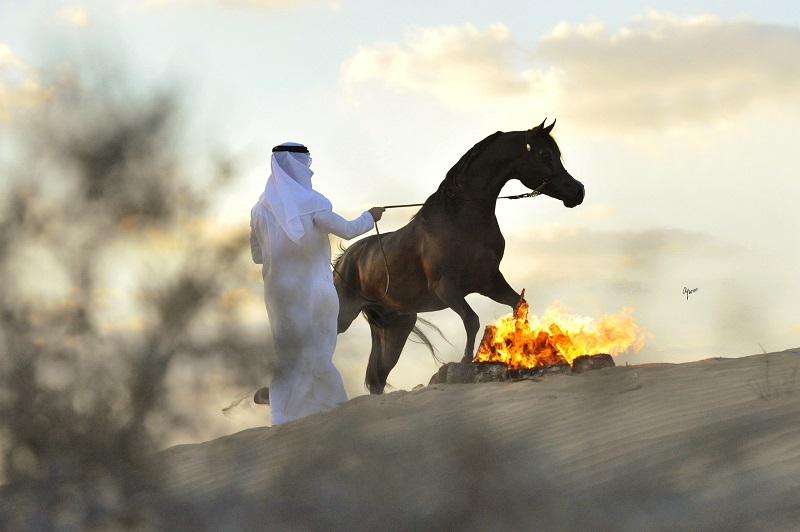 DJAMAAL DU SIARD : DOMINIC M and AMIRA of ROYAL COLOURS, DINA DU SIARD : DOMINIC M and SAMANTHA DU SIARD of MAS BILAL ( AL ADEED AL SHAQAB) and AALYA DU SIARD : DOMINIC M and INFINITY de WH JUSTICE, our exceptional 2020 births ... Soon photos in a few days ...
DOMININ M
DA VINCI FM / ROSA LA VALENTINA / DA VALENTINO.
His pedigree combines some of the most valuable bloodlines giving breeders all over the world a huge range of new opportunities ! I love his breeding, I always liked the VERSACE blood that he carries in both sire and dam line and I like the combinaison with the Ali Jamaal blood. His pedigree is free and gives breeders in Europe a whole new possibility of breeding.
His unique pedigree can be an enrichment for our breeding programm : twice Versace combine with a genetic pool blessed with some of the best representatives of the breed of all times such as El Shaklan, Padrons Psyche, and Ali Jamaal. He is a perfect opportunity for me "European Breeders". But it is not only the pedigree that makes DOMINIC M has the look and the proven capacity of transmitting his qualities. Combined with pretty pedigrees which we have ROYAL COLOURS, WH JUSTICE, AL ADEED AL SHAQAB, ANSATA SHAAMIS. He fit exactly with our kind of mares.
That specific DOMINIC M look is creates as he passes to my three foals, DJAMAAL, DINA, AALYA, nicely shaped upright necks, short bodies and big eye bones. My first offspring at SIARD ARABIANS, I like the look he passes on to his offspring, a solid conformation, nicely shaped upright necks and the big eye bones typical for VERSACE look.I am enthusiastically. DOMINIC M has worked best on mares with a great showattitude.
DOMINIC M, just some of his show records :
2012 Scottsdale / USA - Unanimous Signature Champion Yearling Colt
2012 Brazil National Champion Ship - Gold Champion Junior Colt
2013 Scottsdale Champion Classic 2 Year Old Colt, ATH
DOMININ M - a son of FM DA VINCI by VERSACE - could be one of the top producting stallions.
A short exoctic head with big well set black eyes, a broad forhead, sharp ears, well set beautifully shaped neck, great shoulder, short back, huge hip, substantial size, correct limbs, souple and ground covering mouvements, and natural Arabian carriage. These are the atributes of DOMINIC M. But most importantly, his biggest quality is his ability to consistently transmit these qualities to his progeny. He already produced several champions. His pedigree gives roots to his precious attributes.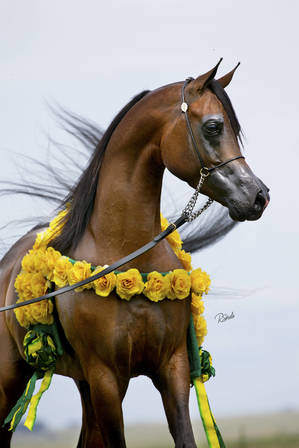 DOMINIC M GOLD CHAMPION JUNIOR COLT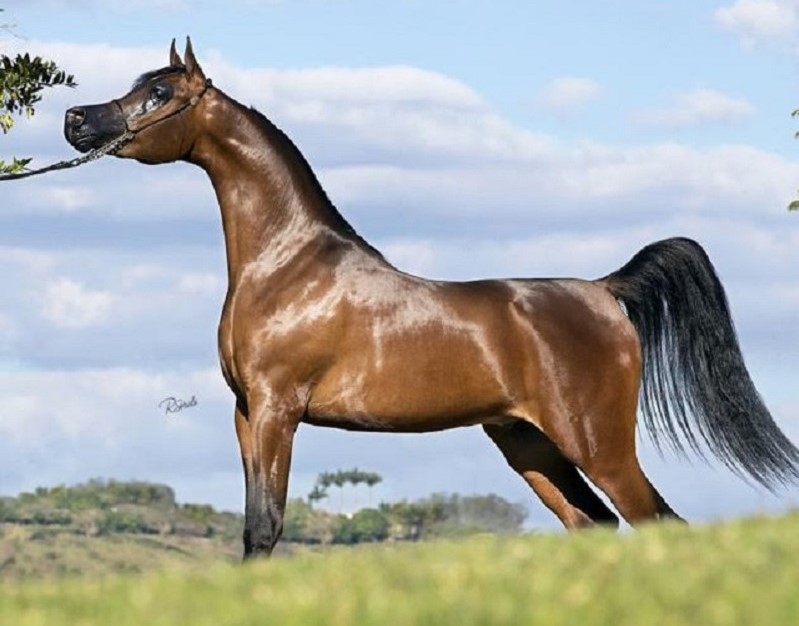 DOMINIC M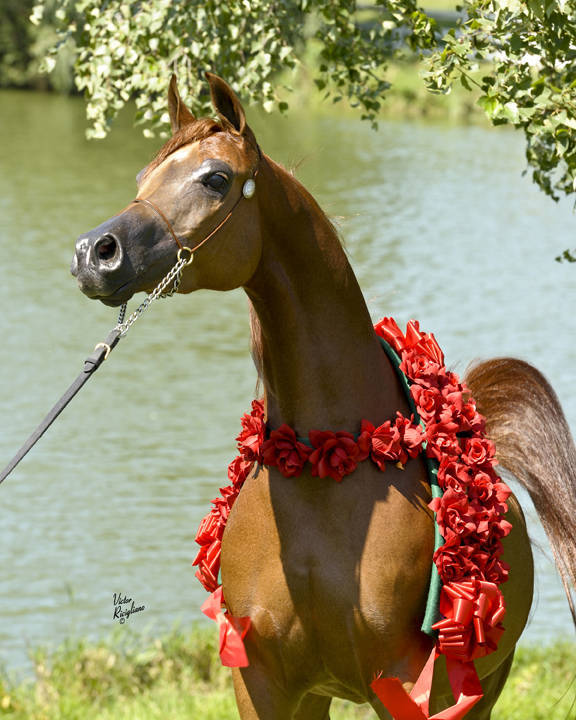 ROSA LA VALENTINA his mother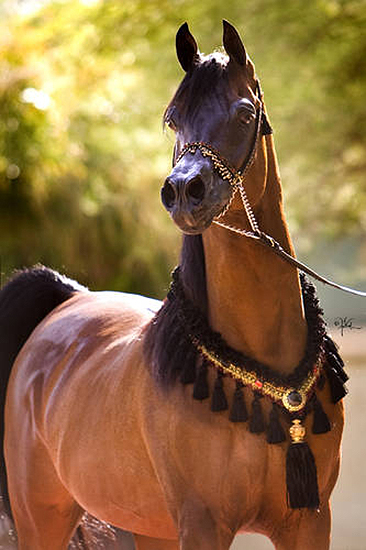 DA VINCI FM his father