AJ YAS Congratulate...
Article mis en ligne le 30/10/2023.
KHÔRA DU SIARD " AJ YAS and AMIRA filly of ROYAL COLOURS"

Our beautiful strong baby girl 2023.
We are so happy to have you, adorable, Crazy mover at 20 , super balance , super strong, all what i love and no chesnut but dark chesnut is the little plus .
Khôra du Siard
Aj YAS * Amira du Siard by Royal Colours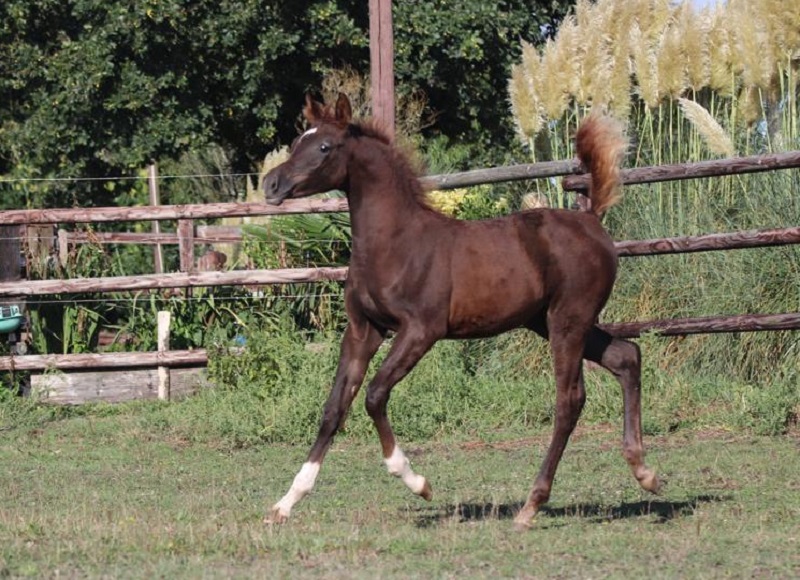 AJ YAS Congratulate..."AJ Mardan x Al Amrya "

You can have any color, as long as it is black…
AJ MARDAN, his sire, has proven himself as an outstanding stallion and at his short age his progeny already conquered hearts worldwide.
AJ YAS dam is no other than AL AMRYA, one of the matriarchs at Sax Arabians breeding program. AL AMRYA is by the unforgettable BJ THEE MUSTAFA.
His exclusive pedigree is a home run bringing together the greatest producer of our time like