The Arabian horse is the most versatile horse of all the breeds.
Article posted on 12/01/2015.
ENDURANCE RIDING covers the best characteristics of the Arabian horse.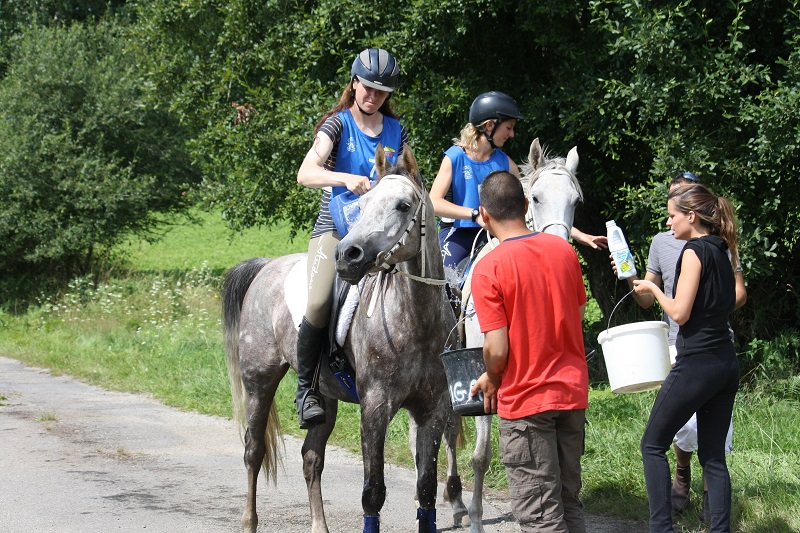 Our mare STERENN qualifying 90 kms. Cooling down is an important part of the endurance ride. For not losing any time, the team of assistance hand over water to the riders while they are riding...